Legge CO Case Study | Digital Agency 3Metas
Legge CO:

Legal Services platform development boosted with 23blocks. A customer uses components to reduce costs and time in the software project.
Quick Facts
---
Company Name
Legge CO


---
Location
Bogotá, Colombia


---
Industry
Online Legal Services


---
Organization Size
1,000+ lawyers


---
Company Size
Small to mid-sized operations in Bogotá and across Colombia.
---
Blocks
• Gateway® Block
• Real-Time® Block
• Customer Journey® Block
• Search® Block
• File Management® Block


---
Why 23blocks?
Legge CO needed to build a recruiting platform with an easy-to-use mobile experience that offers data synchronization and automation between legal professionals and users.

23blocks provided what the organization needed with a solid track record of meeting users' unique needs in the professional services industry.
Integrating Legal Dealings Processes with
Intelligent Data Management
Before: Challenges and Opportunities
• Simplify, standardize, and automate sourcing, purchasing, and payment processes
• Identify and address process inefficiencies, and accelerate operations across the organization
Why 23blocks
• Single, digital platform based on blocks to support the Intelligent Data Management concept
• Automation of processes from search to payment
• Visualization of search behaviors
• Close collaboration with 23blocks experts as part of Customer First, and guidance provided through 23blocks services and support
After: Value-Driven Results
• Improved search experience, resulting in increased hiring of legal experts
• Acceleration of the process from search to payment, with faster application workflows and transparency in all hiring activities
• Identification of opportunities to improve the efficiency of contracting
1
Global platform to support all data management activity
5x
Increase in the proportion of catalog-based search
10 days
BackEnd construction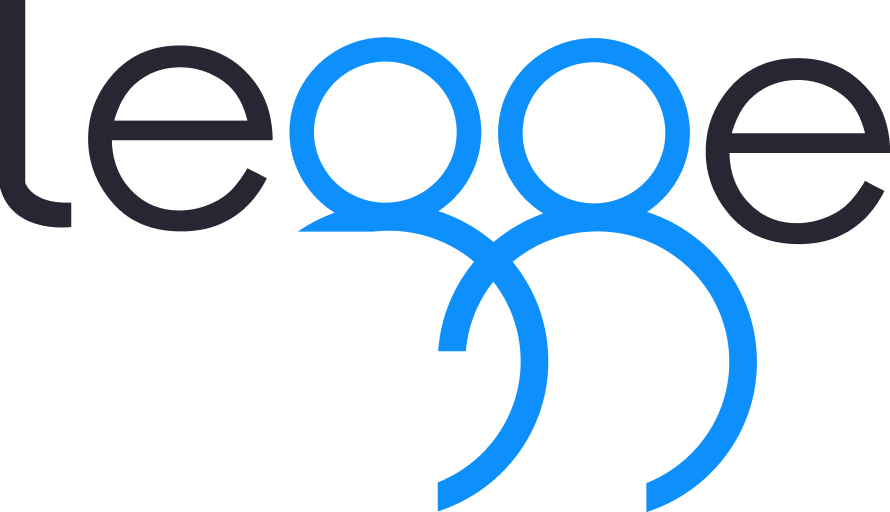 Partnering with 23blocks Using a
Customer First Approach
As a partner throughout Legge's journey to becoming an intelligent enterprise, 23blocks collaborated with the company to help ensure it had the technology, expertise, and support it needed to achieve intelligent data management.

Using a Customer First approach, the team developed an outcome success plan. This addressed obstacles and opportunities, including alignment on governance, communication, and metrics.
Managing change to achieve a smooth transformation Partnering with 23blocks, Legge devised and executed a comprehensive change management strategy.

This involved carefully executed messaging, stakeholder identification and engagement, communications, and training sessions to help ensure that the transformation went smoothly.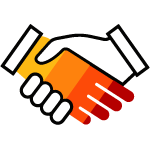 Shaping Search Behaviors

with Intelligent Processes
Legge has digitalized dealing operations following its data management transformation, resulting in reduced manual effort and accelerated search-to-pay turnaround times. With a single, global, digital platform delivering end-to-end transaction transparency and real-time reporting, increased data visibility supports strategic decision-making.

Guided search capabilities, process automation, and machine learning to provide immediate user assistance when needed, simplify negotiation processes, and enhance user experience.
Legge has also achieved centralized management of legal professionals with new data entry and categorization capabilities. Meanwhile, the company benefits from better collaboration with suppliers and access to a global supplier network.

Position the function of hiring legal experts as a strategic partner According to Legge, the new platform is helping the legal services function add more value by taking negotiations to the next level of attorney and user by helping to drive critical decisions.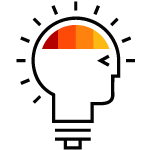 CaaS —Components as a Service to build a new generation of ideas, platforms, apps, and projects.
95%
Adoption rate
60%
Set-up times reduced
50%
Set-up cost reduced
30 minutes
Average backend configuration for a platform of 20,000 users
ABOUT 23blocks Inc.
We believe that there is a better way to build software. 23blocks® is an instantly available Backend-as-a-Service that powers everything you need to develop and run professional-grade platforms and mobile applications. Reusing already made components saves project execution time, reduces functional and configuration errors, and speeds the time to market.
Each of our blocks combines Software, Infrastructure, and Services, which are available as API Microservices. These are hosted in a highly available cloud, ready for production and use according to industry standards. For more information, visit 23blocks.com.
"Changing how software is built."



A better way to build apps and platforms
With 23blocks you save thousands of hours of development, your projects time to market accelerates 10x and you use your budget where better innovation is created.
Every app needs a users system, registration, login, rem CCEnglish